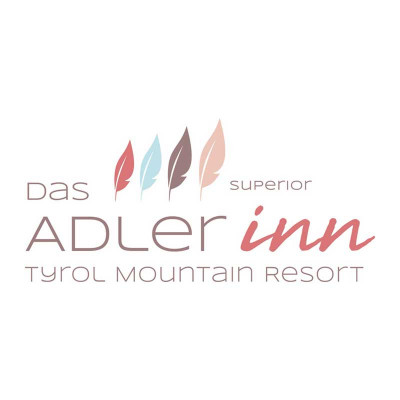 Das Adler Inn
Your heart beats for tourism and you also think differently?
Adler Inn Tyrol Mountain Resort represents a modern age of tourism with the highest quality standards. The Adler Inn knows how to deliver a perfect, timely & incomparable service. Casual, perky & fun-loving
Our corporate philosophy
HEARTS that beat for tourism, INDIVIDUAL guest service and FUN at work - that's where we feel comfortable. You too? PERFECT, then apply today with us at the new Tyrol Mountain Resort in Hintertux

READY FOR TAKEOFF! The job of a lifetime is waiting for you

The Adler Inn - home is where you feel good.
In fact, you can expect a well-paid position in a world-renowned tourist region, an attractive living situation with free room and board, the family is invited to a one-week vacation, regular working hours and the opportunity to grow with a dedicated, young and young-at-heart team.

We are looking forward to your application
Please send your application including a photo, curriculum vitae and references to
via mail to Ms. Stock: bs@adlerinn.com

www.adlerinn.com
Phone: + 43 5287 8500
What we offer our employees
+ Refreshingly different - own PHILOSOPHY
+ A team that sticks together and is open for new TEAMFLIEGER
+ Support for further training Experience HEIGHTS together
+ Enrollment of colleagues with EXPERIENCE
+ We ENCOURAGE the guests, that makes us all HAPPY
+ Work with the MOST MODERN equipment and techniques
+ HONEST employers who are themselves FULL of gas to work with
+ eagles are SCARY BIRDS - fun at work

WE INVITE YOUR FAMILY
1 week in low season for 2 persons in Adler Inn for free. This is the chance to show your family or friends where you work

+ FREE board and lodging
+ 3x a day a delicious MEAL TIME
+ CATERING also on days off
+ REGULATED working hours
+ We are in the most ACTIVE valley in the world - there is so much to DISCOVER
+ FREE use of the 2.000m² new MOUNTAIN SPA
+ Free ENTRY at any time to the 250m² FITNESS AREA
+ DISCOUNT and advantages for all offers
+ 1 WEEK HOLIDAY for 2 persons free & -30% for other family and friends

+ Own EMPLOYEE HOUSE with perfect location to make new friends and contacts
+ Own NEST - single room with bathroom and WC
+ Washing machine and dryer on site
+ KOSTENLOSES W-Lan
+ Open and FRIENDLY fellow human beings throughout Hintertux

CASUAL, PERKY & FUN-LOVING
WHO SAYS THAT WORK HAS TO BE BORING AND MONOTONOUS❓ THE ADLER INN 🦅 IS A PLACE WHERE WORKING IS STILL REALLY FUN
A hotel is not a business that runs by itself. HAND in HAND is therefore the motto. We work and communicate at eye level, whether Chef's or apprentice, whether chef or floor fairy, everyone is a part of the whole at the Adler Inn.
Contact person & address
Barbara Stock

Here you can find us