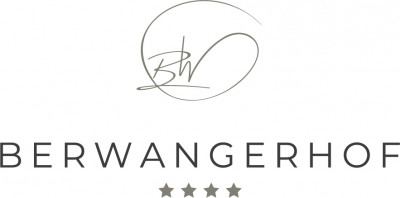 Hotel Berwanger Hof
The Berwanger Hof is a small, family-run 4* wellness hotel in the middle of the Oberallgäu.
Our corporate philosophy
The Berwanger Hof is a family-run 4-star hotel with a long tradition, built in 1842 and then growing steadily. The hotel has 42 rooms, spread over three buildings: Main House, our Guest House and the Country House. In the main house is our restaurant which is also open for á la carte guests. On approx. 1000 sqm space our AlpenSpa offers a pampering area with panoramic swimming pool, sauna area/wellness area and seven treatment rooms.
What we offer our employees
- Compensation above the collective wage agreement is a matter of course with us
- Wage supplements for Sundays and public holidays
- Night surcharge
- Year-round position with 5-day work week, 5 weeks vacation
- Digital time recording and service entry via app
- Online service plan in advance
- A service that can be planned
- Christmas + vacation money after one year of service with the company
- a secure job with a direct permanent employment contract
- partly possible: furnished apartment near the hotel
with small kitchen, bathroom with shower, terrace, parking place
- Hotel catering
- Employee discounts in the in-house shop
- Discount on treatments at AlpenSpa
- Accommodation benefits (50% discount on accommodation/HP) in many
AllgäuTopHotels
- Cooperation in not just any - but in our team
-we enjoy spoiling guests
- free use of the pool for the team on two evenings
- a familiar cooperation in a motivated team
- Cooking jackets are provided and cleaned by the company
- free wi-fi use in the hotel
- Parking lot at the house
- Further training opportunities
- Business equipment with digital orientation
- the possibility to bring in own ideas, to be creative

Contact person & address
Cornelia Berwanger

Here you can find us