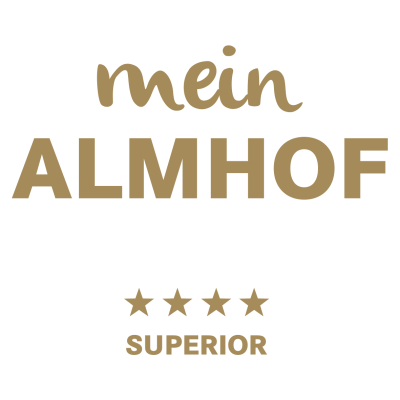 Mein Almhof
With #einfachmehrerleben we celebrate the extraordinary in our 4-star superior hotel in Nauders am Reschenpass.

Our corporate philosophy
Alpin Family is one of the leading companies in the hotel industry in Austria and combines 4 established hotel brands - 'AvenidA', 'The House Collection', 'Elements Resorts' and 'Alpin Rentals'. Founded in 2009, the Family today already includes over 20 hotels in selected top destinations in Salzburg and Tyrol. In addition to the luxurious brand 'AvenidA', as well as the young up-and-coming brands 'The House Collection' and 'Elements Resorts', our individual Alpin Rentals vacation apartments are also an important part of the brand family

0815 is absolutely not your thing? Perfect, because we are 'bored by standards'. True to the motto 'Life is too short for the wrong job' it is our special concern to see you happy in your job! In our headquarters in the heart of Kaprun, Austria, we work daily to further develop our service to create unique vacation moments for our guests. We do not follow standards, we create our own

Products, Services, Benefits
In addition to the luxurious brand AvenidA, as well as the young up-and-coming brands The House Collection and Elements Resorts, the individual Alpin Rentals vacation rentals are also an important part of the brand family. Details about our brands at a glance

AvenidA | modern luxury
We are into design & like it high-end. Our AvenidA houses stand for elegant luxury. Culinary, wellness, lifestyle - vacation at the highest level

The House Collection | young & urban lifestyle
City hotel meets natural wonder. Our The House Collection is located exactly where life is the most fun. In the heart of the city and close to the experience of nature

Elements Resorts | natural & in harmony
The symbiosis of the elements mountain and lake , air and water - in the Elements Resorts we emphasize naturalness and regionality

Alpin Rentals | traditional & cozy
Without frills and with a lot of traditional coziness. Our Alpin Rentals apartments give just that and are also close to the action

Prospects for the future
In recent years, our projects have focused exclusively on the beautiful Salzburgerland. In the meantime, we have also implemented projects in the Tyrolean region and in the future there will be our Alpin Family houses throughout Austria - something we are particularly proud of!


What we offer our employees
What Alpin Family Hotels & Residences says about Benefits
Family Benefits

20% Rabatt
- on articles of our hotel stores
- on overnight stays in the Alpin Family Hotels
- on our own fashion brand ALPSTERS
- in our restaurants
Employees recruit employees
- Receive a bonus when you recruit a new employee for the Alpin Family
We love to party
- Fun team evenings & events with your colleagues
Corporate Benefits Online
- Save up to 40% in online stores like Adidas, Just Spices, etc., with our Alpin Family Code

What makes it special to work for us?
Ready to escape your monotonous daily work routine and enrich our family with your ideas, your uniqueness and your motivation?
Then apply with us now! We offer you exactly the job that fulfills you, but also challenges you - but also brings you further and all in all is a lot of fun! Modern, up-to-date work equipment is a matter of course for us, just like our benefits, because 'Family Benefits make you smile'!
Contact person & address
Jacqueline Ronacher

Here you can find us